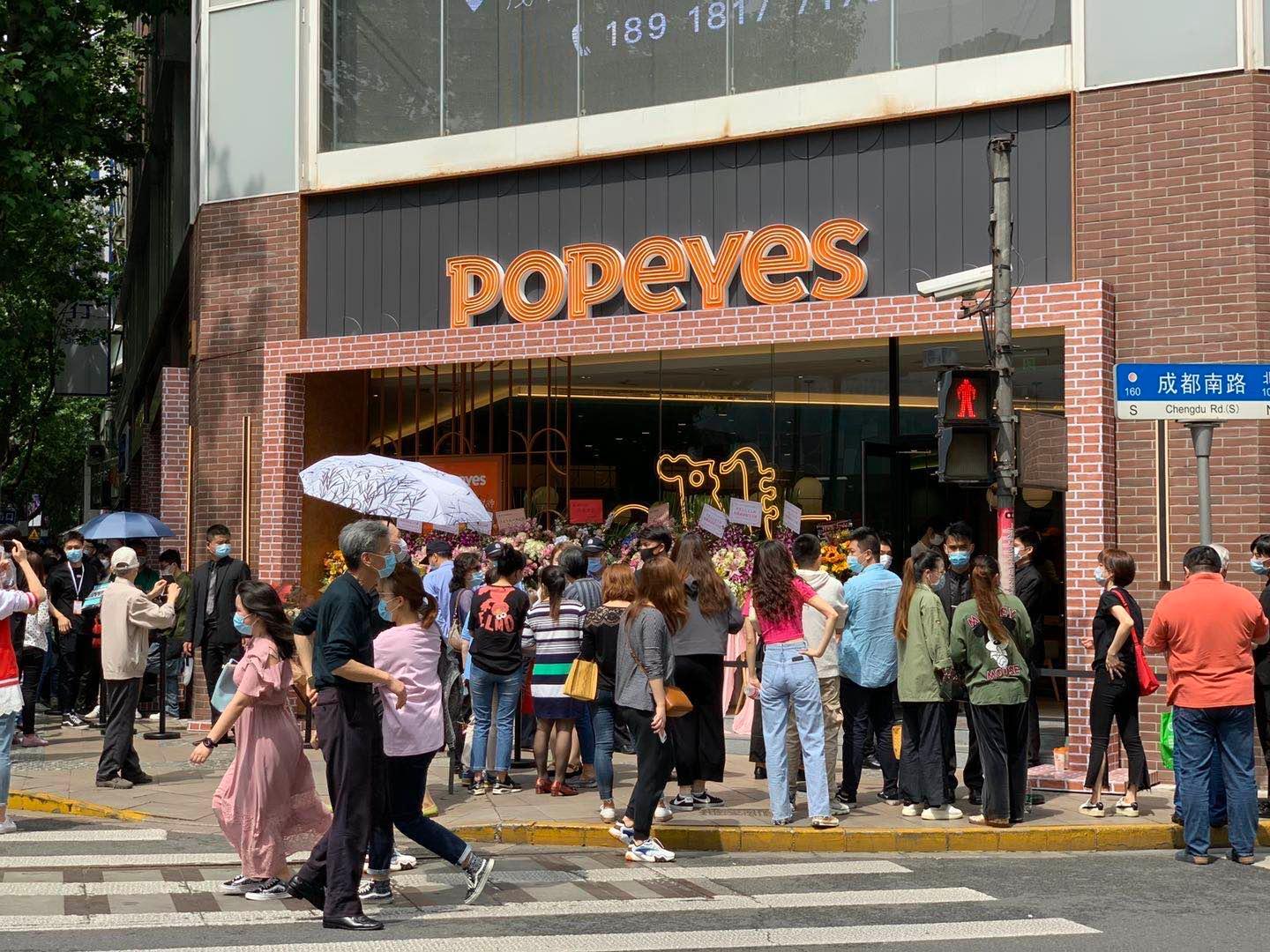 The American fast-food brand Popeyes opened last week in the Huangpu District of Shanghai. The covid19 is not going to stop the ever-growing demand for fast-food in China. In fact Popeyes first restaurant opening proved quite the opposite, people have been queuing more than 3 hours to try out the new fast-food chain. The franchise store kept the spirit of its Louisiana origins with a nod to the visual elements of New Orleans. A customer told the Global Times: "I have been waiting here since 8 am. People say it's very delicious so I want to try it," but the feedback was mixed as another customer added: "I tried the chicken several times before. It is more delicious than normal chicken but it doesn't warrant such a long wait,"
The operation proved to be a success as the restaurant had to limit the order to 100 RMB or less in order to give a chance for more customers to try out the fried chicken. Interviewed by ICS, Raphael Coelho CEO of Popeyes China commented: "Shanghai is the perfect fit, it is such an international city, you have decades of mixture of different cultures and influences, so we believe the Shanghai customer base is very open-minded. It's a very international crowd, they are craving for new things." And it seems Popeyes is here to stay as the CEO later added that it would be a "long-term investment".
The respect of social distancing however proved to be a failure as hundreds of hungry customers lined up waiting for their turn. Not even the mortal virus could keep the crowd away, the police was displayed around the block to manage the long lines of people waiting. Popeyes joins the long list of fast-food brands that have invested in the Chinese market, along the likes of Shake Shack, Taco Bell, Burger King, McDonald's, KFC, Carl's Junior, and White Castle. Oftentimes openings have seen lines and lines of people queuing but brands have failed to keep the momentum going. Hardrock Cafe had tried its luck in the Jing-An district but had to make the difficult decision to close down in 2018. Research showed that it is difficult to keep the customers coming back. However even with the opening of more and more yoga studios, cross-fit clubs, and vegetarian restaurants it seems that the rising trend of healthy lifestyle cannot to push back the fast-food culture in Shanghai.
No matter how good the fried-chicken is, we must admit that sometimes a generous plate of xiaolongbao can make a world of a difference. Are you part of the courageous/crazy (you chose) people who lined up? What do you think of American fast-food brands opening more and more restaurants in the city?
Whatever your food choice is: Bon appetit !